*Live Time* Club Occupancy Levels 
Current club traffic:
Showing Green: Plenty of available spots, come on in!
Showing Orange: We're filling up, higher occupancy levels.
Showing Red: We're at max capacity, check back again later.

A gym that's as affordable as it is awesome.
With memberships fit for your life (and wallet), you will feel like you are getting more than you are paying for. But that's okay, your health and fitness are worth it.
What's Physiq Keizer like?
Just take a look and see. We're big, clean, and packed with more ways to work out than you can count. Come see us for yourself.
Dedicated to You
Voted the Best Value in the Valley 5 Years in a Row
Starting at $15/Month
Making fitness accessible to everyone is what we do best. At only $15 a month you can workout with top-quality equipment and join a community of happy and healthy members.
Premier Amenities
At Physiq Keizer we want to offer the very best. With a variety of great amenities, you can be sure to find something to fit perfectly with your fitness style.
Our Amenities
We know why you love going to the gym! At 22,000 square feet, it's like a palace fit for a king or queen! And you'll feel like royalty with all of the amenities available to you!
49+ pieces of cardio equipment
60+ pieces of strength equipment
Free Weights
Qmax Cinema
30 min circuit
Team training
Quench smoothie bar and cooler drinks
Turf area
Daycare available
Group classes
Free Tanning
Personal Training
InBody fat testing
Physiq Recovery Room
Massage Chairs
Normatec Recovery
Infrared massage roller
MyZone Performance Tracking
Proshop
Class Schedule
We saved you a spot in cardio / yoga / dance / HIIT / sculpt / Pop Pilates class.
So many ways to sweat and they say there's strength in numbers! And at Physiq, you can get unlimited group fitness classes with our Premier Membership. We'll even add in a giant gym, at no extra charge.
Team Training
So many ways to sweat and they say there's strength in numbers! And at Physiq, you can get unlimited team training classes with our QFIT Membership. We'll even add in a full gym and all the amenities at no extra charge.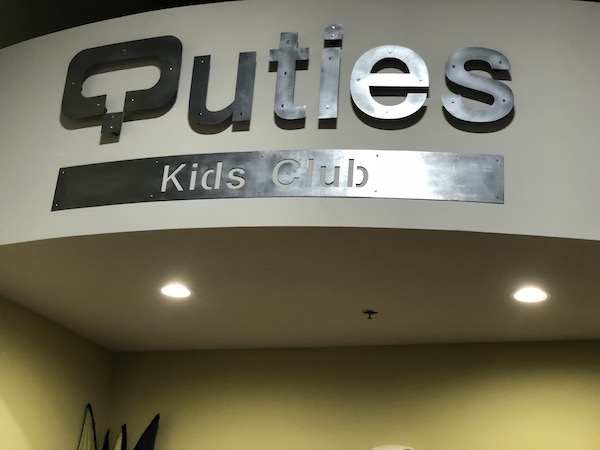 Physiq offers the best day care in the Mid-Valley. Seriously, our daycares were voted the best for both 2016 and 2017. You can be confident your kids will have a great time, and you can get a great stress-free workout.
Monday + Wednesday

9am – 12pm

Monday – Thursday

5:30pm – 8:30pm
90 min max per day | $15 /month for the first child, $10/month for each child after. 6 months – 12 years old | Babies must be able to sit up by themselves.
Here's the real deal.

What Physiq Members have to say.
★ ★ ★ ★ ★
I love that I can go to Physiq and know that I'll be able to get everything done that I have planned, use hydromassage, and have a positive crew to help me if needed.
— E.T., Keizer Member
★ ★ ★ ★ ★
It's such a great atmosphere. From the trainers to the other gym-members everyone makes you feel welcomed. I also love the range of group fitness classes, The instructors are positive and energizing. The classes have definitely livened up my workout routine.
— Allison, Keizer Member
★ ★ ★ ★ ★
I love Physiq! I've been going consistently since September and I'm officially addicted! I've never been a member of a gym with such an amazing vibe! The staff is incredible and motivating and the classes are challenging and fun! Hands down recommend this gym to anyone I know!
— Emily H., Keizer Member
★ ★ ★ ★ ★
I love that you have all the functional fitness equipment. I can exercise the way I want to on my schedule. The staff is always friendly and the other members easy to interact with.
— Jenna R, Keizer Member
★ ★ ★ ★ ★
— S.H.,  Keizer MemberCleanliness and the staff are friendly. It's hard enough to Go when your self conscious but at least they make You feel welcome. Oh and the movie room!
— S.H.,  Keizer Member
Top Amenities
49+ pieces of cardio equipment
60+ pieces of strength equipment
24/7 Access for members on weekdays
Qmax Cinema
On-site Childcare
Team Training
MyZone Performance Tracking
Recovery Lounges with Compression Therapy and Roller Therapy
HydroMassages
Unlimited Tanning
Group Fitness Classes
InBody Composition Testing
Men's and Women's Private Locker rooms
Personal Training
Group Fitness
Mix up your fitness routine with our On-Q Group Fitness classes. We offer instructor-led and virtual fitness classes in a wide range of group classes so there's always something to fit your mood, no matter your fitness level. Our instructors will motivate, encourage, and push you to your best, all in a non-intimidating environment meant to keep you coming back for more.  Break a sweat in one of our instructor-led On-Q Fitness Classes or our new LES MILLS Virtual Fitness Classes. Find your fit!.
Team Training
Our high-intensity interval training (HIIT) style workouts call on sweat buddies to empower your workout, motivate you to do your best, and share a sweaty high-five or two once you've conquered the class. You can be an elite marathon runner or a new mom just getting back into a gym routine and find your fit in our team training classes. We've got plenty of Team Training options to make sure you break you best sweat.
About Physiq
Physiq was founded in 2007 with the hope to make fitness fun, affordable and life-changing. Physiq began with no more than a resistance band and a passionate goal to help people. From there, in 2008 we grew into a local personal training and sports performance company. Two short years later the Physiq team celebrated as we purchased our first location in downtown Salem. Our hope with this space was to impact the lives of more people in our community. In the time since Physiq Fitness has blossomed into a recognized and respected name in the community. Physiq has won the gold medal for the Best Fitness Center in the Mid-Valley for the last 7 years.
What is the Physiq Experience?
Row after row of cardio equipment. Weights in so many sizes, you won't be able to carry them all (at once).  Group Fitness Classes. Personal and Team Training Programs. Don't even forget about all of the amenities available to you. But it's not just about our state-of-the-art facilities. It's about finding yourself in a place where you are motivated, inspired, and empowered to do what you need to do for your health and fitness. To feel your best.
We're redefining the fitness club because your health is worth every drop of sweat and calorie burned. 
Our Belief
Physiq Fitness believes that a gym membership should never be considered a luxury. We offer an all-inclusive, value-priced fitness membership and an intimidation-free environment to help you stay active and improve the quality of your life. No matter your current fitness level, we are dedicated to guide and encourage you to reach your greatest potential. Our purpose is to provide a quality, elegant health club at a price you can afford. We invite you to Change Your Life With Us.
Physiq Keizer
3850 River Rd N
Keizer,OR 97303
Phone: (503) 584-1950